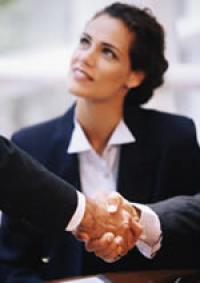 Why West End Mortgage Group is the right company for you:
We offer WHOLESALE RATES!
Your local bank is held captive to sell their own products.  That is, they will not provide unbiased advice nor selection, since by doing so, they risk losing your loan to the company whose product truly provides you the most value.
As a  Mortgage Broker, West End Mortgage Group can sell a variety of loan products, from multiple sources and can be objective in their recommendations.  The compensation from one lender is generally equal to the compensation from another, therefore, the outcome of the recommendation doesn't matter.  What does matter is giving you the best loan for your needs at wholesale rates!
We have over 1,000 loan products to choose from.  More importantly, we know that every person's financial picture is different from the next.  Let us help you connect to the right mortgage loan product.
Some of our more popular loan products:
-  Conventional
-  VA (active, retired, dishonorably discharged)
-  VA Jumbo
-  FHA
-  3-6 Months Bank Statements
-  12 Months Bank Statements
-  24 Months Bank Statements
-  Hard Money
-  the Self-Employed loan
-  the Custom Mortgage
-  Investor's Dream loan
-  Delayed Financing
-  Lite Doc
-  $0 Closing Costs 
-  Stated Income 30% Down
-  2nd Home / Vacation Homes
-  Investment Properties
-  5% Down up to $1.5mil
-  5-15 Unit Apartments
-  JUMBO Flex 10% Down
-  3% Down Conventional
-  FHA 2-4 Units
-  VA 2-4 Units
-  Piggy Back loan
-  Litigation-Affected condos
-  Low-Owner Occupancy
-  Alt-A Platinum
-  5% Down High Balance
-  5 Year Multi-Family
-  Non-Warrantable condos
-  Refinance - Rate & Term or Cash-Out
-  FHA 600 FICO
-  Curtailment
-  5-10 Financed Properties